ご 予 約 Reservation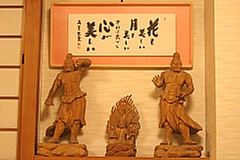 必要事項をご記入の上、「送 信」ボタンを押して下さい。
内容を確認後、私共からご連絡申し上げます。
After filling in a necessary matter Please push "Send" button.
After confirming the content, I report from us.
館 主 Ryokan-Matsumae
門 限 午後10:30
チェックイン 午後3:00~
チェックアウト 午前10:00
荷物は何時でもお預かり出来ます。
Doors close at 10:30PM
Check in at 3:00PM
Check out at 10:00AM
You can deposit luggage at any time.
注意事項 Instructions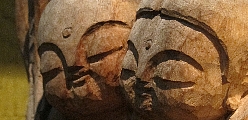 ◎私共からのメールへの返信は三日以内にお願い致します。
◎メールアドレスの記入ミスによってメールでの連絡が出来ない事がありますので、
 電話・Fax(有れば)・ご住所も忘れずにご記入下さい。
◎海外にお住まいの方は、ギャランティリザベイションとなります。
(カード会社・クレジットカードナンバー・有効期限をお知らせ下さい。)
 ※こちらからの返信をもって予約確定となります。 返信させて頂くメールのコピーをお持ち下さい。
1.Please confirm within three days either by e-mail , telephone , or fax including your contact infomation.
2.in order to guarantee your reservation please include your credit card type , card number , and expiration date.
With the confirmation from Matsumae.
Please make a copy of this reply as your confirmation.
We look forward to welcoming you in Nara.
3.When you make reservations,please send into twice,or we take the telephone and fax.
Please settle the payment when you check out.
We accept payment in Japanese yen with forms given below.
Cash/Credit cards(Visa/Master Card/American Express)
御取り消し Cancellation Policy
The percentages signify the rate of cancellation of the basic accommodation charges.

不 泊
No Show
100%
当 日
Accommodation day
100%
前 日
1day prior to Accommodation day
70%
2日前
2 days prior to Accommodation day
50%